The Barcarin ferry allows you to travel back and forth between Port Saint Louis du Rhône and Salin de Giraud.
It is specially designed for the very specific navigation conditions encountered near the river estuary.
Robust in design, the amphidromous ferry (two ways of loading and navigation) benefits from a shallow draft and an incredible propulsion system which allows exceptional 360° mobility in 28 seconds.
The powertrains are completely independent. Likewise, electricity generation is twofold.
Operation 365 days a year from 4:20 a.m. to 2:00 a.m. The frequency of crossings depends on the time slot on the general principle of one crossing every ¼ hour during the day and one every ½ hour during night.
The service and therefore the schedules may be adapted in special circumstances: meteorology, hydrology, channel navigation, maintenance…
Access control and instructions for use
Control system on access roads to give priority to subscribers.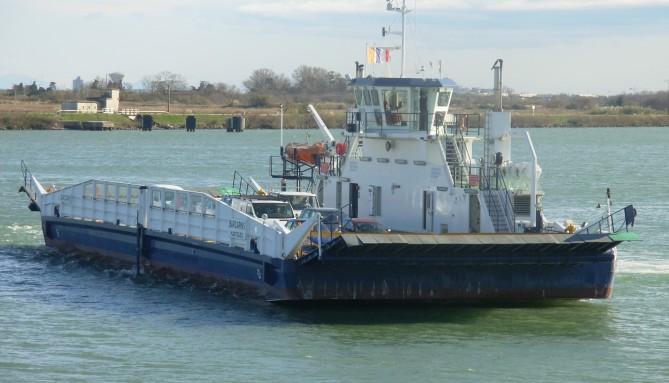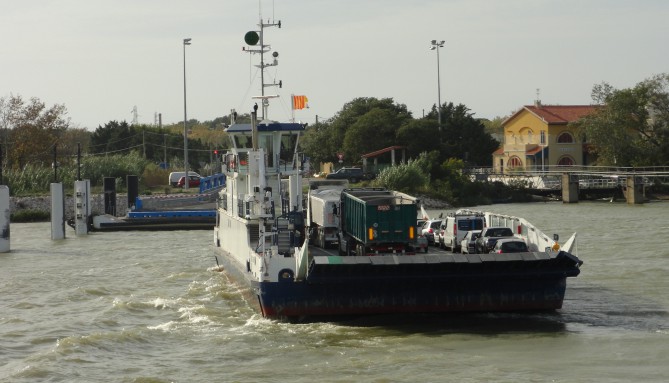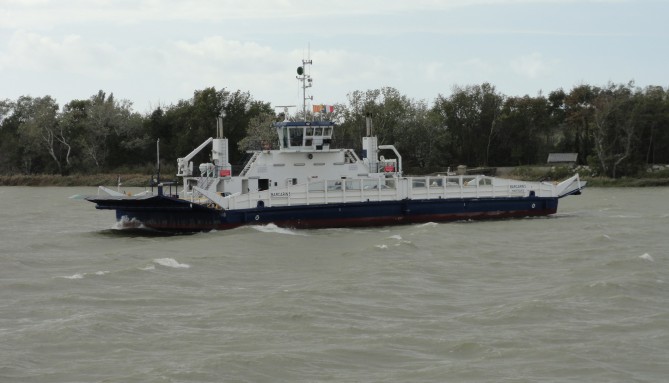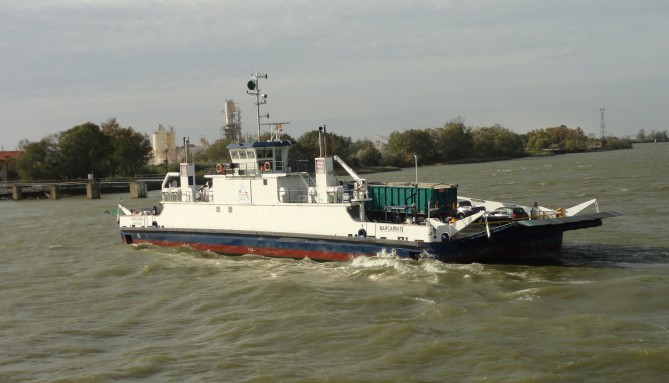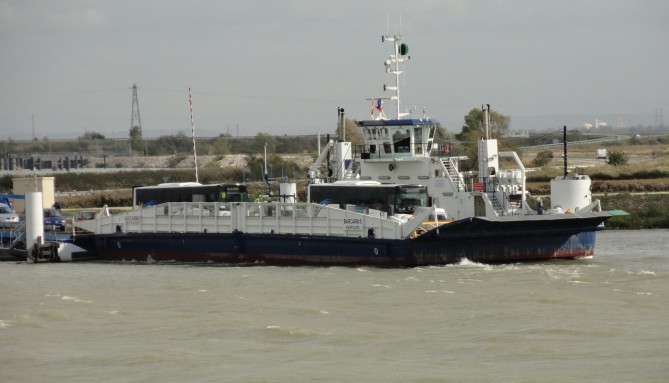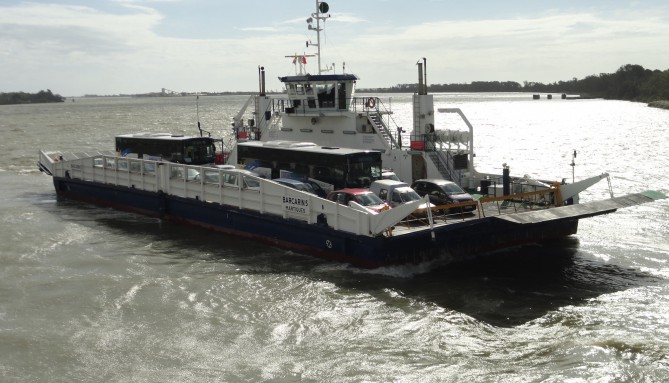 Access control: Control system on access routes to give priority to subscribers.
For your safety it is automated based on two-color traffic lights:
flashing orange means moving forward because authorized to board,
red means stop, wait.