The Sauvage ferry is a cable ferry which connects the two banks of the Petit-Rhône, in the Camargue, free of charge. Located in the town of Saintes-Maries-de-la-Mer, it is located 6.5 km from the village and the Mediterranean sea.
The ferry currently in service, the Sauvage III, has provided the crossings since 1972.
It can carry 8 cars, 30 passengers and crew members.
The ferry measures 28 meters long and 5 meters wide.
It crosses the Petit-Rhône while being guided by pulleys circulating along a trail cable to compensate for the current which can be strong. It is also an economical operation because the energy required is only used to move forward and can therefore be reduced.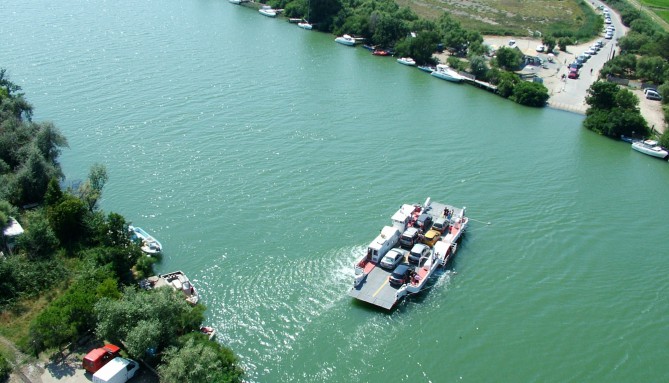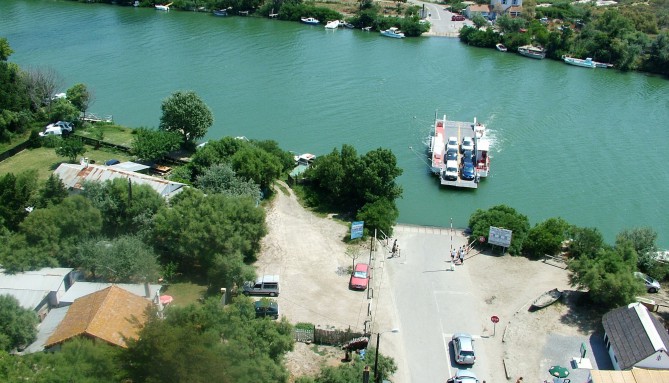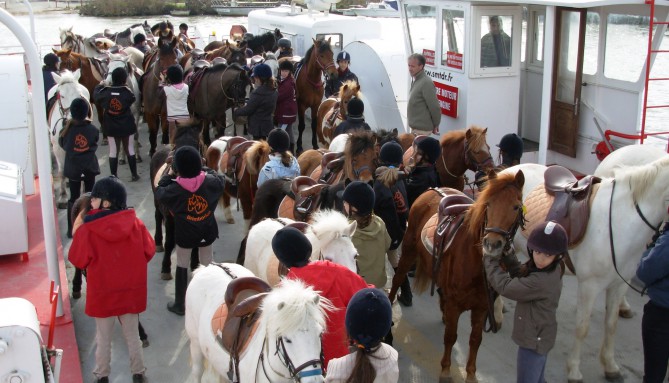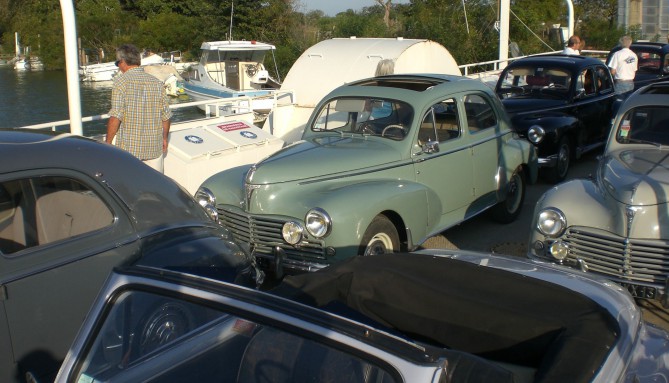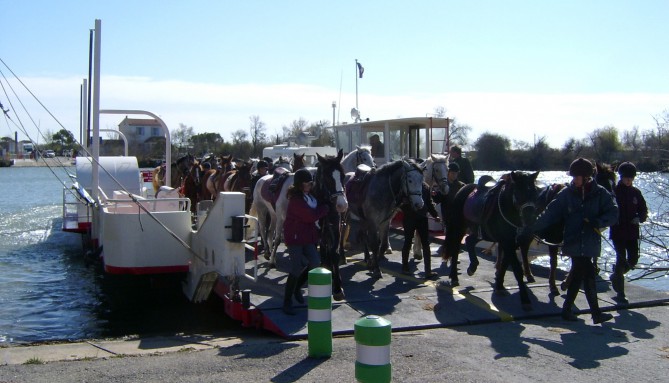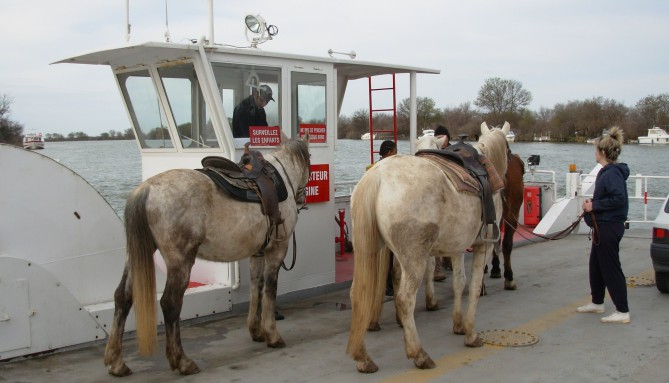 Access control: priority for police and emergency services, as well as horse riders
For your safety it is controlled by the pilot on the basis of two-color traffic lights:
green means moving forward because authorized to board,
red means stop, wait.